Logging into the dashboard
Ensure JavaScript is enabled in your browser
The 7FiveFive NAS system comes with a web interface, the 7FiveFive NAS Dashboard, which allows you to monitor the system and customise it to your needs. Follow the steps below to access the console:
Open a web browser of your choice (Google Chrome, Safari or Mozilla Firefox is recommended)

Navigate to: https://server-address

You will be presented with a login prompt, enter your credentials

Click the Sign in button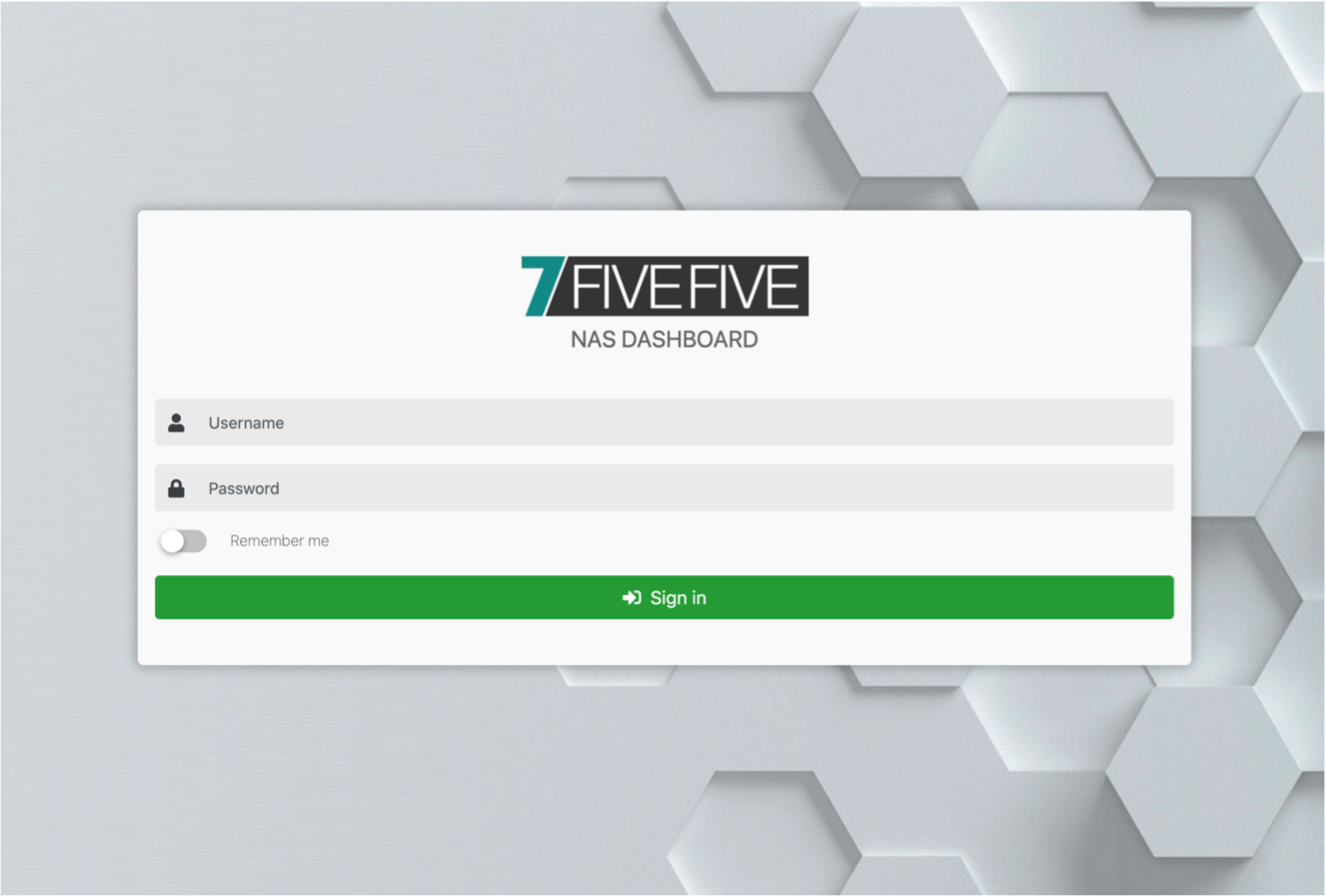 After successfully logging in, you will be taken to the main dashboard. It is highly recommended that you change the default password for the 'admin' account. Follow the steps in the Changing a user's password section to do this.