Viewing workstation operations
Whenever an action is performed to a workstation, this is logged for analysis and auditing purposes. The workstation operations page allows administrators to view, filter and export logged events.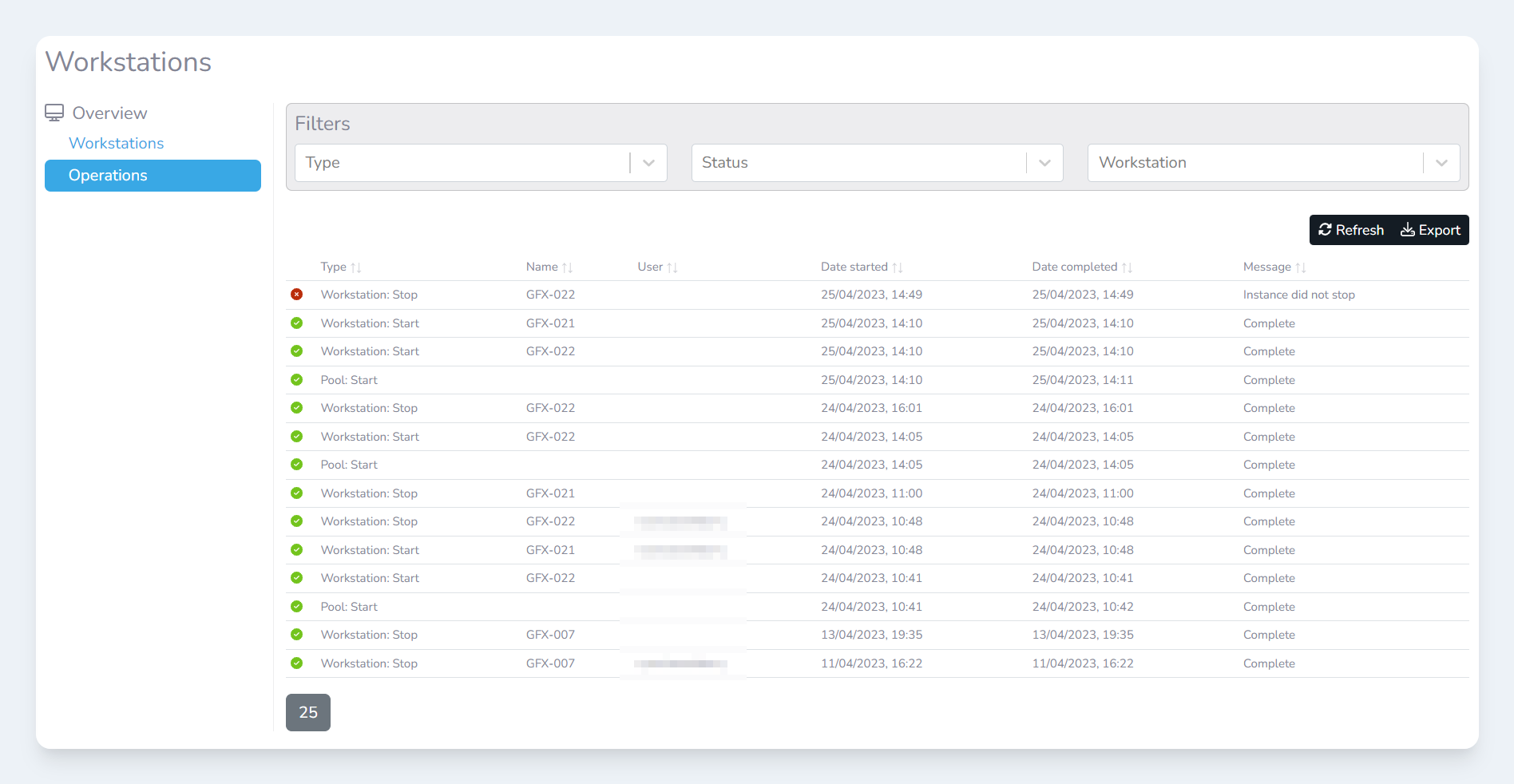 Viewing the operations
Login to the Lens Portal

In the left sidebar, expand the Overview menu and select the Workstations option

In the menu, under the Overview section, select the Operations option
Filtering the operations
Select one or more filter types from the filter section to refine the data presented. This can be done easily via the selection boxes at the top of the page.

Exporting the operations
The displayed operations can easily be exported for analysis by clicking the Export button. The operations will be exported in CSV format, and only the filtered data will be returned. Operations from all pages will be exported, not just the ones that are currently displayed.